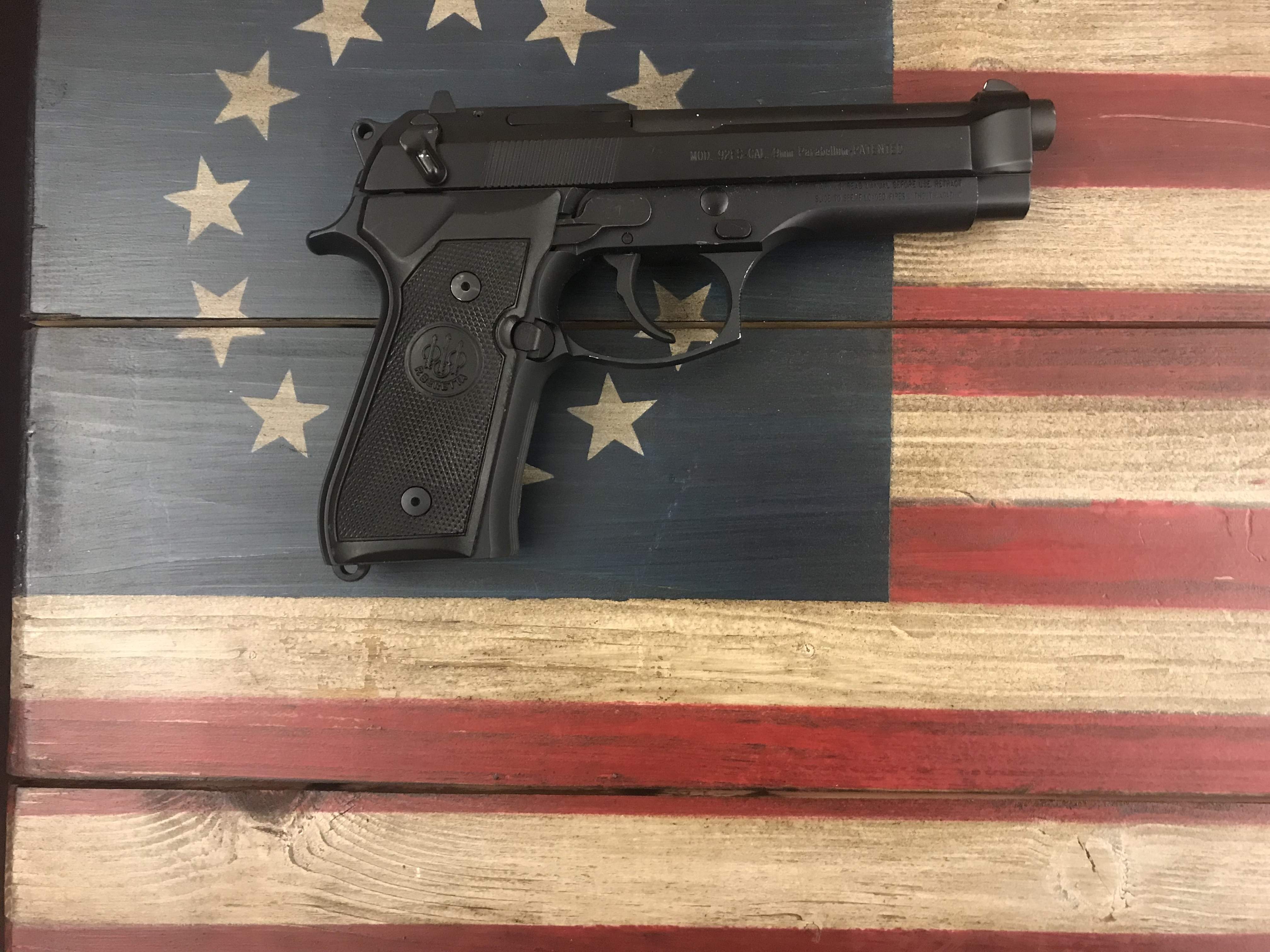 It was an idea born after the tragic events in San Bernadino, in the innovative mind of a former Active Duty U.S. Army Lieutenant who was early identified as one of the Military Intelligence Corp's best and brightest, and who stood up the 24-hour operations cell for the entire U.S. Army in response to the bombings of the Alfred P. Murrah Federal Building in Oklahoma City, as well as at the Olympic City Village in Atlanta the following year. Weeks before the tragic massacre that befell the Pulse Nightclub in Orlando, Major Mike Webb was lobbying door-to-door on Capitol Hill with legislators on both sides of the aisle to implement a counter terrorism plan that he had decided to name the Sentinel Program, ironically the name of the local newspaper that first announced the tragedy, and that he believed almost prophetically was a plan that could not wait, and on that same day, the news went out that the White House went into lockdown after an aerial drone breached its security perimeter.

And, preparing for a run for U.S. Congress, as a wave of recent gun violence incidents, from Las Vegas, Nevada to Broward County, Florida, began to recur, Major Mike Webb decided to pitch his counter terrorism plan, again, and was delighted to hear President Donald Trump, at CPAC 2018, describing the general outline of the very same plan that he had been promoting for over 2 years. Yet, ironically, that same day of the Presidential address, the White House, once again, went into lockdown, after a disturbed woman ran up on the curb near the entrance to the executive mansion.

Unlike in firearm proliferation plans for schools, similar to the one being promoted by Senator Rand Paul, Major Mike Webb does not believe that "Annie get your gun" is the answer unless your name happens to be Annie Oakley, and his expressed reservations and common sense approach, about turning schools and other places into the O K Corral, gained early strong bipartisan support, even in the offices of Congresswoman Nancy Pelosi and Congressman John Conyers.

The counter terrorism plan calls for gifting to military commissioned officers who are separating from Active Duty service with combat experience a 9mm Baretta from their departing units or organizations that are similar to the weapon upon which they have been trained, have qualified and have used in tactical situations. They have real experience not just against paper targets, but targets that shoot back.

Moreover, complementing this gift of a firearm, the counter terrorism plan calls for these trained and experienced former commissioned officers to be issued a concealed firearm carry permit with federal law enforcement privileges that will enable them to carry a concealed weapon anywhere a federal law enforcement officer can, with the exception of a commercial aircraft, where the Federal Air Marshall Program has served as an effective and efficient deterrent to high jackings since the national tragedy of events on 9/11.

Unlike other gun proliferation proposals, the counter terrorism plan does not impose an obligation, but a simple request for these separating commissioned officers to go above and beyond the call of duty in the event that a mass violence scenario presents itself in their vicinity, placing able professionals nearly immediately at the scene of a mass violent crime in progress and with the expertise to regulate and control the situation and mitigate loss until law enforcement arrive.

Unlike other gun proliferation programs, the counter terrorism plan does not present an open and observable show of force or armed security guards at any entrance to any school or other facility that a planner of violence can plan or maneuver around and defeat because the Sentinel operates silently and unseen, like his or her concealed firearm, beyond detection or observation until needed, and, thereby, introducing risk to the threat and disrupting the planning cycle of potential terrorists.

Nonetheless, the Sentinel Program asks much from persons who have already made great personal sacrifices for the nation, and there may be those who will not choose to do so, again, without present remuneration, but neither those Heroic Sentinels, acting with valorous courage above and beyond the call of duty, nor their families, will be forgotten for their selfless service by a grateful nation. Accordingly, any Heroic Sentinel injured in response to an act of mass violence will receive full veterans benefits for his or her service connected injury. Moreover, any Heroic Sentinel killed in response to an act of mass violence will be entitled to priority placement for burial in the Arlington National Cemetery with full military honors, as well as veteran survivor benefits bestowed upon the family he or she leaves behind.

A nation at war, both foreign and domestic, relies greatly upon its heroes in times of crisis, and our nation's Heroic Sentinels will never be forgotten for their great sacrifice for our liberty, our nation and our way of life.